So today I am introducing a new addition to my blog. Only because I am working on a new side project for my blog which may take about 3 days to a week to finish. So, to let everyone know I care, I will be posting Mini reviews for things that I think deserve a plug. I mean they probably can't even be considered reviews, more so just quick opinions...but I like turbo reviews better. So without further ado, Here is Regh's Turbo review!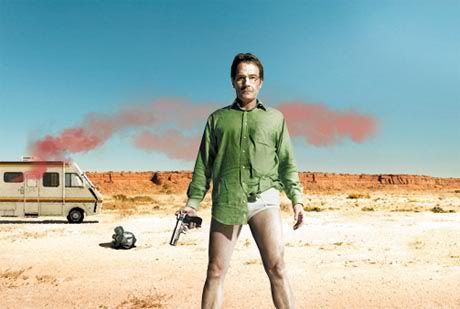 This guy is a big BAMF. Google it if you don't know what that means...
Breaking Bad
To put it simply this show is FUCKING AMAZING. I started watching it last night and I am hooked. I am extremely impressed by everything in this show. The main Actors are Superb. The Shots are well composed. Every scene catches the mood perfectly and they always leave you craving more. It has action, drama, romance, comedy, and drugs. Lots and Lots of drugs.
Seriously, if you haven't watched this show do yourself a favor by finding a stream, on-demanding it, buy all of it, download all of it (legally, it is worth it), SOMETHING, ANYTHING. JUST WATCH THIS SHOW. 9.8 out of 10!


Edit:
P.S. Did I mention Bryan Cranston (or Walt) has won 3 emmys for this role alone? No? Well now I did. All for Outstanding Lead Actor in a Drama Series. For the past three years...straight.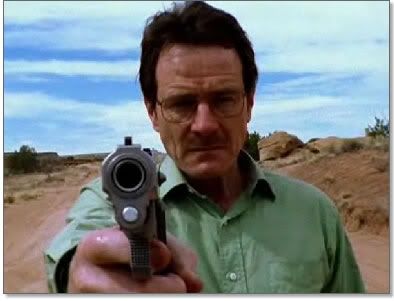 Walt will cap a bitch.